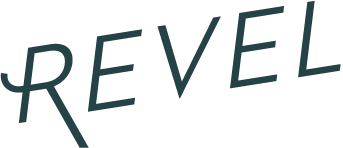 Mint, Emerald & Aqua Inspiration
I've been loving the mint color scheme lately - it's one shade that manages to be romantic yet fresh, and soft yet modern, all at once.  All the attributes you want for your wedding, shower, and party rolled into one. Try mint with highlights of rich Emerald and ice blues.  It's impeccable.  
Can't get enough mint inspiration? See our past mint inspiration boards
here
, or shop mint items featured in our posts.
Cucumber Lime Jelly Shots
These cucumber lime jelly shots are the perfect partner for a warm outdoor celebration.  Image and recipe: Jelly Shot Test Kitchen.
Mint Double-Layered Dress
This Reiss dress in a soft pistachio green is a slash neck, midi-length dress. This romantic style is slightly sheer and double layered, featuring fluttery cap sleeves, a tie waist belt and floaty panel pleat skirt.
$142
Invite
An 80s inspired, whimsical wedding invitation featuring a cassette tape of love songs. By Minted.
$2.34 each for 100
Mint and Gold Tassel Earrings
These Kendra Scott earrings are the epitomy of chic. Featuring 14K gold-plated brass tassels and semi-precious stone accents.
$54.99
Garlands
This garland in emerald green and ice blue works an unexpectedly perfect mix of hues for an outdoor celebration. Image: Designsponge
Mint Choco Chip Shake
This mint chocolate chip shake hits the spot for everyone from 2 to 92.  Topped with fresh peppermint flavored whipped cream.  Recipe and image from: Creative Whip
Green Enamel Earrings
Bollywood glamour meets L.A. cool in Isharya's 18-karat gold-plated earrings. Gleaming with cascading drops of radiant green enamel, they're an easy-chic way to introduce the season's love of bold color into your look. 
$265
Gold and Mint Shoes
Rock on in these white and gold Diane Von Furstenberg heels.  Leather upper, lacquered heel. Heel Height: 4 1⁄4 in.
$259.99
Mint Suit
Gents are dashing in a light colored suit at warm weather celebrations. A mint colored suit or a light grey or blue option is just the ticket. Image:
Green Check Tie
This linen woven tie by Barneys in green and white check is the ultimate in graphic chic.  2" width, made in Italy.  
$39
Flower Girls
Flower girls with flowy light colored dresses are a perfect fit! Fresh flower headbands add a classic twist to dress up a simple dress.  Image: Style me Pretty
Drawer of Flowers
A vintage drawer makes the perfect container for pretty blue blooms.  Image: Style me Pretty
Wedding Gown
For the runway minded bride, this  Philosophy di Alberta Ferretti's chiffon gown has exquisite vintage-inspired appeal. Long diaphanous sleeves give this dress a demure finish.  Ivory sheer silk-chiffon, ruched shoulders and bust, bracelet sleeves, buttoned cuffs, decorated ties at split back, and tonal satin slip.
$1,736
Aqua Lattice Sandals
These Reiss sandals in vibrant turquoise suede features intricate skinny straps in a lattice effect with a floating platform sole and skinny heels - securing to the back of the heel with a sexy zip.
$160.00
Gold Buckle Bracelet
This Reiss bracelet in gold leather is a lizard-stamped style which wraps around the wrist. Securing with a pale gold-hued buckle which snaps into place, it sits neatly with other pieces of jewellery.  Also in light blue.
$27
Tablescape with Mint Chairs
Keep table decorations simple and subtle, with green and white flowers, accent with mint-colored wood chairs.  Image: Society Bride
Bouquet
This bouquet incorporates berries, delicate flowers, and mint-colored leaves for an unconventional beauty. Image:
---


---
Cucumber Lime Jelly Shots > blogspot.com, Mint Double-Layered Dress > reissonline.com, Invite > minted.com, Mint and Gold Tassel Earrings > zappos.com, Garlands > designsponge.com, Mint Choco Chip Shake > creativewhip.com, Green Enamel Earrings > net-a-porter.com, Gold and Mint Shoes > zappos.com, Mint Suit > , Green Check Tie > barneys.com, Flower Girls > stylemepretty.com, Drawer of Flowers > stylemepretty.com, Wedding Gown > net-a-porter.com, Aqua Lattice Sandals > reissonline.com, Gold Buckle Bracelet > reissonline.com, Tablescape with Mint Chairs > societybride.com, Bouquet > kuperblog.com
---
---
next