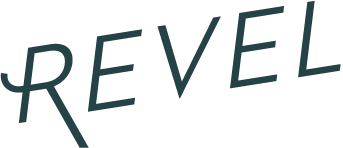 Purple and Magenta Wedding Inspiration
One of my favorite contemporary color palettes is purple and magenta. It instantly looks clean, modern, and fun. Bright purple bridesmaid dresses, accented with magenta bouquets, instantly make the wedding photos interesting and colorful. Bring the purple into the men's ties and the magenta to your feet with patent leather pumps. 
Dotted Gown
A dazzling take on a traditional gown, with some subtle modern flourishes. Crafted in pure silk with an exquisite floral jacquard weave, this J. Crew gown features a simple—and classically romantic—strapless silhouette, updated with an asymmetrical fold across the skirt and the bodice. The bodice is fitted and detailed with princess seams.
$2850
Purple Bouquet
Touches of purple, magenta, and green create a whimsical, colorful bouquet that pops against a white, bridal dress. Image: Southern Weddings
Purple Bridesmaids Dresses
Bright purple bridesmaids look awesome with magenta bouquets and silver shoes. Image: Southern Weddings
Magenta Streamers
A few inexpensive packages of magenta streamers, hung from a tree, can create a pretty place to take photos that match your color palette. Image: Southern Weddings
$4.99
Long Sleeve Chiffon Dress
A pretty, flowing dress from Asos with long, chiffon sleeves will look beautiful on each of your bridesmaids. The wrap style is flattering on all body types. Also available in red and navy.
$54.26
Modern Invitations
Contemporary invitations feature hand painted water accents and clean typography. From Minted, available in red, green, and this purple. 
$2.34 each for 100
Purple Escort Cards
Cardstock in different shades of purple creates a colorful, ombre effect escort card table. Image: Every Last Detail
$5.98
Magenta Pumps
Magenta heels in shiny, patent leather add a pop of color to a full bridal gown or bright purple bridesmaid dresses.
$135
Bright Purple Ties
Bright ties on the guys is a must do when your color palette is magenta and purple. Image: Style Me Pretty
$44.25
Wooden Table Numbers
Wooden plaques give a nice touch of warmth to a magenta and purple tablescape. Stain the plaques a dark color and hand paint the numbers on in white paint. Image: Style Me Pretty
$19.99
Geometric Magenta Earrings
From Kate Spade New York, gold plated metal and bright enamel come together to create a pair of fun, geometric earrings. 
$58
Strawberry Taffy
Having a candy buffet? Match the sweets to your color palette! Start with strawberry Laffy Taffy and coordiante with other magenta and purple sweets. Image: Style Me Pretty
$10.66
---


---
Dotted Gown > jcrew.com, Purple Bouquet > iloveswmag.com, Purple Bridesmaids Dresses > iloveswmag.com, Magenta Streamers > amazon.com, Long Sleeve Chiffon Dress > asos.com, Modern Invitations > minted.com, Purple Escort Cards > amazon.com, Magenta Pumps > gap.com, Bright Purple Ties > lordandtaylor.com, Wooden Table Numbers > amazon.com, Geometric Magenta Earrings > katespade.com, Strawberry Taffy > amazon.com
---
---