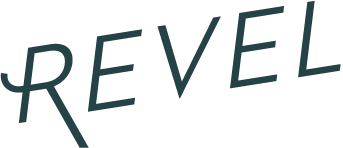 REVEL Picks: Modern Cakes
You may not know this about me- I have a major jones for cakes. A disproportionate number pins on the good old Pinterest account are dedicated to flour-y creations. The type? Modern, of course. Geometric shapes, spun sugar, pop-y colors, pleats, it's all up my alley. 


Pleats are an elegant and unexpected way to add a mod touch to your cake. Yours truly's dress was all pleats, so you know what I think of that idea...
Orange Hexagon Cake
Here's delicious proof that less is more. This minimalist confection is covered with white fondant and topped with architectural clusters of hard-candy hexagons. Image: Martha Stewart Weddings
Geometric Cake
This gold, silver, fuchsia and orange mosaic wedding cake by Sugar Couture is modern elegance to a T. Image: Sugar Couture
Mint Cake
We're loving the bold shapes and soft colors of this graphic mint cake. Image: Frosted Petticoat
Rainbow Heart Caketopper
This whimsical, rainbow heart cake topper is a fun and cheery addition to any wedding cake! Perfectly paired with a bold multicolor striped ribbon for an extra punch of color. Image: Wedding Chicks
Mint Wafer Cake
Creative and delicious, this modern cake with circular trim is made by adhering mint wafers to the base of each tier.  Image: Martha Stewart Weddings
Pinwheel Cake
A fun sugar and fondant pinwheel cake by Cupcakes Couture is modern and colorful...perfect for any celebration! Image: Kiss the Groom
Modern White Cake
This elegant fan cake brings a modern touch to the traditional white wedding cake. Image: Charm City Cakes
Congrats Cake
This playful cake from Jenna Rae Cakes perfectly celebrates a whimsical couple with bold colors and graphic shapes. 
---

---
---
---