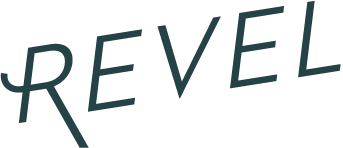 Revel Picks: Red Invitations
With Valentine's Day coming up, I've got bright red on the brain. Here are our picks for the best, modern invitations for a wedding that uses red as a main color. Pull in other design elements, like a black and white striped border, for a contemporary feel. Keep it classic with a completely red invitation that features moder, white typography. 
Colorblock Invitations
These modern invitations feature a colorblock design and bold text. From Minted, they also come in lime and blueberry.
100 for $234
Ivory and Red Invitation
As ivory ground is accented with a bold red border, black type, and small flourishes. Available on Wedding Paper Divas in this red, pink, yellow, green, and turquoise. 
$1.79 each for 100
Stripe Border Invites
With a bold black and white border, these invitations have a pop of red in the couple's first names. From Wedding Paper Divas, also available in pink, teal, and blue.
$1.69 each for 100
Solid Monogram Invitations
Basic and beautiful, these invitations from Wedding Paper Divas feature a full color background with custom monogram and modern typography. Also available in purple, green, chocolate, charcoal, and blue
$1.79 each for 100
Bicycle for Two Invitations
From Wedding Paper Divas, these invitations are perfect for a couple who loves bold color and riding bikes. Also available in teal and gray.
$1.79 each for 100
Square Red Invitations
Based on lovely typography, these invitations from Minted feature a bright red ground and pretty white lettering. Also available in black.
$2.04 each for 100
Block Letter Invitations
Bold block letters, a bright background, and fun wording make these invitations from Minted perfect for a creative couple. Also available in yellow and light blue.
$2.34 each for 100
Letterpress Heart Invitations
Two hearts are the centerpiece of these classic, letterpress invitations from hello!Lucky. 
100 for $495
Skyline Invitations
A bold, red border and a chic skyline graphic create the perfect invitation for a black tie city wedding. Also available in blue, purple, and gold from Look Love Send.
100 for $197
Rectangle Invitations
Put your names front and center on these rectangle invitations from Look Love Send. Also available in ivory, purple, blue, yellow, and teal.
$132
---


---
---
---