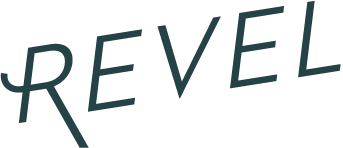 REVEL Picks: Formal Invitations
Formal wedding invitations don't have to mean stuffy script and boring colors. With bold stripes, elegant fonts, and even a touch of ombré, we're keeping things formal while breaking the mold. Be sure to comment below to let us know which formal invitation is your favorite! 
It's all shop-able. Click on any image for details on prices and sourcing.
Follow REVEL on Pinterest and see more of our favorite invitations here, or check out our REVEL Picks: Modern Floral Invitations board.  
Striped Invites
For a formal invitation with a modern edge, try this bold striped invitation in Light Gray.
$1.69 each for 100
Swirling Wings
This traditional invite gets a pop of modern fun with a bold turquoise background. Shown in Deep Turquoise.
$1.69 each for 100
Font Focus Invite
This Slate invite combines traditional script with a pop of color for a modern touch.
$1.69 each for 100
Sweetly Framed Invite
Classic and elegant, this grey and white invitation is perfect for any formal affair. Shown in Gunmetal.
$1.69 each for 100
Softly Shaded Invite
Right on trend with a faded ombré background, this beautiful invite in Begonia is soft and feminine.
$1.69 each for 100
Traditional Script Invite
Elegant and understated, this invitation is perfect for any formal occasion. Show in Chambord.
$2.49 each for 100
Traditional Style Invite
An elegant monogram on this classic invitation sets the stage for a beautiful, formal affair. Shown in LP Celery.
$4.71 each for 100
Wavy Scroll Invite
Traditional with a pop of yellow, this Wavy Scroll invite is classic with a twist. Shown in Citrus.
$2.99 each for 100
City Scallops Invite
For a romantic touch without anything too girly, try this City Scallops invite in Boysenberry.
$1.89 each for 100
Just My Type Invite
A new twist on traditional script, this diagonal invite is both unique and beautiful. Shown in the color Tuxedo.
$2.34 each for 100
---


---
---
---