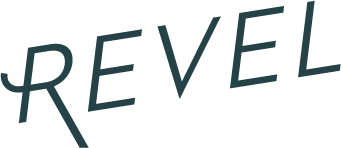 Bold Floral Inspiration
Inspired by oversized watercolors and bright, summery colors, all of these pieces use bold floral motifs to create one-of-a-kind looks. Infuse dramatic flowers into all aspects of your wedding or party, including bright dresses for the bridesmaids and realistic sugar flowers on your cake. 
For more romantic floral inspiration, check out our Secret Garden wedding inspiration!
Bold Floral Bow Tie
Made from a silk twill, any guy can sport this bold floral bow tie from Barneys to a fun celebration. 
$80
Realistic Bright Sugar Flowers
Make your wedding cake pop with a bunch of realistic sugar flowers in bright, bold hues. Perfect on a stark white cake. Image: we love baking
DIY Giant Paper Flowers
Nothing is more bold than larger than life paper flowers. Especially when it's so simple to make them yourself. Use basic crepe paper folds in fun colors. Image: Green Wedding Shoes
$1.87
Floral Printed China
Bring bright, poppy flowers into your every day by registering for a set of patterned dishes. Take a look at these similar plates from Nordstrom. Image: Style Me Pretty
$58 for a set of 4
A Bold Bouquet Idea
In your white bridal dress, a bold, big bouquet will pop beautifully. Let your florist know to use a lot of fluffy blooms. Image: Style Me Pretty
Elegant Poppies Wedding Invitations
The background of these dramatic inviations from Wedding Paper Divas is the perfect dark black for the bright flowers to pop off of. Perfect for a fresh and modern celebration. 
$1.79 each for 100
Floral Iphone Cover
Don't let your technology be left out of all the bold floral fun. Use this leather iphone cover to bring the party to your  text messages and snapshots. 
$99
Pop Floral Dress
Dress yourself in this dazzling fashion masterpiece from Modcloth. Vibrant poppies are accented by a leather belt and soft pleats. 
$224.95
Statement Floral Necklace
A definite statement piece, this floral necklace from Asos is made out of enameled blooms and colorful butterflies. 
$51.09
Floral Clutch
It would be fun to carry this bright floral clutch from Lulu next to your white wedding dress. Perfect size for your phone and touch up lipstick. 
$28
Pop Flower Corsage
Can be worn as a corsage or, if you're bold enough, in your hair. Made of organza, this oversized poof comes in pink and white. Image: Ban.do
$75
Floral Needlepoint Kit
It might sound old fashioned, but believe me, needle point is coming back in style. Make this bold floral pattern for your mother-in-law. She would love it. 
$39.49
---


---
Bold Floral Bow Tie > barneys.com, Realistic Bright Sugar Flowers > com.au, DIY Giant Paper Flowers > amazon.com, Floral Printed China > nordstrom.com, A Bold Bouquet Idea > stylemepretty.com, Elegant Poppies Wedding Invitations > weddingpaperdivas.com, Floral Iphone Cover > shopbop.com, Pop Floral Dress > modcloth.com, Statement Floral Necklace > asos.com, Floral Clutch > nordstrom.com, Pop Flower Corsage > shopbando.com, Floral Needlepoint Kit > hancockfabrics.com
---
---