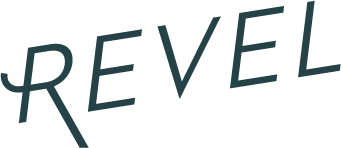 Bright Citrus Wedding Inspiration
Sweet and juicy brightly colored citrus fruits are a pretty inspiration for a summer wedding. Accent your floral arrangements with orange kumquats, serve water with blood orange slices, and let guests take home bags of lemon flavored candies. A lemon-lined aisle and orange polka dot tie on the groom round out the citrus theme.
For more colorful summer wedding ideas, check out our Tangerine + Blush, Vivid Red + Pink Ombre and Glam Orange + Succulent wedding inspirations!
Lemon Lined Aisle
Line your aisle with lemons for a citrus punch in a bright color. Image: Inspired By This
Citrus Print
A brightly colored art print of painted citrus inspired this lively inspiration board. Image: Etsy
$30
Crepe Paper Backdrop
Inexpensive and bright, crepe paper rolls are a great material to make a fun backdrop out of. Image: Martha Stewart
$8.50
Citrus Cake
Decorate the bottom of a simple wedding cake with piles of pretty blooms and cut lemons and oranges. Image: Heavenly Blooms
Printed Napkins
A fun printed fabric made into custom napkins will add a flare of color to your tables. Image: Jesi Haack Weddings
$4.79 per yard
Orange Escort Cards
Use small oranges, like clementines, and an oval paper punch to create custom escort cards that fit perfectly into your decor. Image: Elizabeth Anne Designs
$12
Citrus Wedding Invitations
These invitations from Minted feature modern typography and a bold orange motif. Perfect for a modern wedding at an orchard. Also available in Black.
$2.04 each for 100
Citrus Water
Serve your guests ice cold water with flavor and color to match the bright citrus palette by adding a few slices of blood orange. Image: Snippet and Ink
Orange Bridesmaids Dress
A layered skirt and flirty, organza floral appliques make this dress from Ted Baker a great choice for a spring wedding with a citrus theme. Also available in Ecru.
$275
Streamer Installation
To jazz up an empty space of your reception, hang fringe made of strips of colorful fabric. Image: Society Bride
Citrus Accented Flowers
Have your florist add kumquats to your centerpieces to infuse the citrus theme into your flowers. Image: Designs By Ahn
Lemon Candies
One of the easiest decor items to match back to any color palette are a variety of candies. For citrus, try gummy lemon slices!
Image: Southern Weddings
$3.99
Polka Dot Bow Tie
An orange polka dot bow tie looks great with a light gray suit and matching pocket square. Image: inspired by this
$9.95
---


---
Lemon Lined Aisle > inspiredbythis.com, Citrus Print > etsy.com, Crepe Paper Backdrop > amazon.com, Citrus Cake > heavenlybloomsblog.com, Printed Napkins > hancockfabrics.com, Orange Escort Cards > amazon.com, Citrus Wedding Invitations > minted.com, Citrus Water > snippetandink.com, Orange Bridesmaids Dress > nordstrom.com, Streamer Installation > societybride.com, Citrus Accented Flowers > designsbyahn.com, Lemon Candies > amazon.com, Polka Dot Bow Tie > amazon.com
---
---