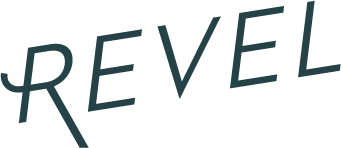 Expert Q&A: a Creative Wedding
Weddings can be… how do we put it delicately… similar.  Cookie cutter.  We chat with Kate of Project Wedding, who sees hundreds of weddings each year.  Read on for her take on making a wedding creative and unconventional.  
Question 1: What do you think makes a wedding creative or unconventional? 
I love to see when a couple's personal interests, tastes, and values shine thru in their wedding day. Defining what you feel strongly about (in life, in marriage, and parties) is the gateway to coordinating a truly creative event.  Events are so multi-faceted that it is easy to take a quirky love of, well, really anything and weave it into some aspect of the day.  I think the trick is to think outside the box while holding in mind the style and vibe of your wedding day. This is what makes creativity or unconventionality cohesive, and what can make it really work. 
Question 2:  Let's talk colors – how have you seen colors used creatively? 
Color palettes are being used in a much broader way, to the benefit of everyone's visual field.  Instead of choosing two distinct colors, couple's are taking a more natural, organic and evolving route to brightening up the ceremony and reception.  More specifically, a palette will consist of five or so coordinating shades that imbue an event with an ambiance of color.
Question 3:  Any new or unusual color combinations you love?   What makes them unusual? 
Oh.. I'm really loving the palettes on REVEL!  But here's a fresh, modern twist on blue and orange.  Who would've thought?!
Question 4:  How about some neat ways couples connect with guests on the big day? 
One couple we featured had an art table at their wedding.  Guests made fun creations during the reception and gave them to the couple!  I think the best way to connect with guests during a wedding is to keep it small and intimate, to ensure face time with everyone.  But if that's not an option, planning some activity that makes everyone feel included is a great alternative! 
Question 5:  Not everyone likes to plan things out to the most minute detail. Any last-minute ways to add spontaneity or creativity? 
Ask friends and family to share their talents!  Have a friend that is an incredible poet or an amazing musician?  Asking them to do a semi-impromptu performance during your reception is another way to add fun spontaneity and a feeling of community and family to a wedding. 
For more of Kate's wisdom, visit her at One Lovely Day on Project Wedding.  All images courtesy of Photographs by Anjuli. 
---


---
---
---