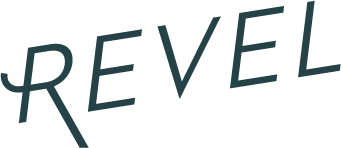 Picnic Engagement Inspiration
Spring has sprung, which means warm weather and picnics!  Here is an idea for a darling picnic engagement shoot idea by Jainé at brklyn view photography. Bring a blanket, wear your new dress, and sip a soda with your love. The relaxed vibe is perfect for some snaps to last a lifetime.  
It's all shop-able. Click on any image for prices and sourcing. 
Check out Jainé's  Rainy Day Love post here, or learn more about her at brklyn view photography, or at her blog, where you can find more cute engagement shoot ideas!
Audio ipal $219.99
Play your favorite tunes during your engagement session. Who knows? Maybe a little dance party might break out.
$219.99
Blue vintage mini camera
The Mini Diana Camera, though small, has plenty of style and features. A vintage inspired camera is a perfect prop for your engagement session.
$69.95
Botanical photo shoot venue
Having fresh flowers on your session is also a great prop to add to your photos. Peonies are my favorite and come into bloom in June. Love this look? Follow @brklynview on Instagram to see more!
Cheese Plate
Make your engagement session a real picnic. Enjoy being with the one that you love while snacking on cheese, grapes, and slices of delicious bread! Image: David Abel Photography
Diagonal stripe bow tie
This Vineyard Vines seersucker bow tie is the perfect accessory for your groom this spring! Silk/cotton blend.
$49.50
Elderflower natural soda
For a refreshing beverage during the shoot, try this lightly scented natural soda is made with just picked elderflowers, fresh lemon juice and sparkling water. Served in a cute mason jar with bright striped straws to complete your picnic!
$8
Flower and Fruit Basket
Place a pretty bouquet and strawberries in a metal basket for the perfect prop for rustic picnic. Image: Jess Barfield
Green checkered tea spoons
Gingham-printed spoons from Anthropologie are what you need for your photo picnic with your hubby to be! 
$24 for a set of 4
Pearl Stud Earrings
The perfect simple accessory for your shoot. These beautiful freshwater pearls from J.Crew are a classy touch to any outfit! 
$50
Pink floral halter dress
Flowers are the right print for this sweet cotton frock from Anthropologie! It's Perfect for your spring engagement shoot.
$158
Pink Throw Blanket
A border of gilded fuchsia linen surrounds neutral stripes handpainted with bright neon flora and fun tassles, this one-of-a-kind throw blanket from Anthropologie is whimsical and romantic enough for you and your true love's photo shoot! 
$668
Short Sleeve oxford shirt
Your groom to be will look stylish and stay comfortable in Camo's short sleeve oxford button up from ASOS. 
$199.97
Watercolor Petals Dinnerware
Anthropologie's watercolor petals dinnerware are too cute for words! These beautiful plates were made for you and your picnic engagement shoot.
$14-24
Wine and cheese basket
A modern twist on the traditional picnic basket, this insulated 2 bottle wine and cheese basket includes 1 hardwood cutting board (6" x 6"), 1 stainless steal corkscrew and 1 stainless steel cheese knife with wooden handle.
$49.95
---


---
Audio ipal $219.99 > amazon.com, Blue vintage mini camera > paper-source.com, Botanical photo shoot venue > followgram.me, Cheese Plate > davidabelphotography.com, Diagonal stripe bow tie > zappos.com, Elderflower natural soda > shopterrain.com, Flower and Fruit Basket > jessgrahamphotography.com, Green checkered tea spoons > anthropologie.com, Pearl Stud Earrings > jcrew.com, Pink floral halter dress > anthropologie.com, Pink Throw Blanket > anthropologie.com, Short Sleeve oxford shirt > asos.com, Watercolor Petals Dinnerware > anthropologie.com, Wine and cheese basket > amazon.com
---
---