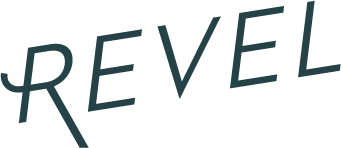 Quirky Beach Wedding Inspiration
My favorite kind of beach weddings are the ones that feel like a huge, family vacation. Piles of fresh seafood, comfortable places to sit, and colorful beach umbrellas for a little shade are my top priorites for a perfect ocean side party. Oh, and a milk shake bar would be a great idea too!
For more beach wedding ideas check out our Nautical Navy + Blush inspiration and REVEL Picks: Beach Wedding Dresses!
Red Kite
Have your guests fly brightly colored kites on the beach. A fun activity that will make for amazing photos! Image: Ruffled
$27.95
Striped Beach Umbrella
Everyone gets their own bit of shade under a colorful striped beach umbrella. Image: Christian Chaize
$30
Seashell Ring
Fun and interesting piece of jewelry for your beach wedding! An actual seashell made into a ring with a shiny, opalescent finish. Each one is unique and different! 
$101.00
Big, beautiful wild flower bouquet
Keep the whimisical look of your quirky beach wedding with a big, loose bouquet of brightly colored flowers. Use sunflowers for that perfect pop of sunny yellow. Image: wedding chicks
$24
Driftwood Decor Detail
Let your guests know to kick off their shoes and have a good time with a DIY sign. Use a matte white paint on a piece of drift wood and place near the entrance to your ceremony. Image: Heart Love Weddings
$13.98
Jones Sodas
Colorful and delicious, modern designed sodas are a refereshing treat for everyone while dancing the night away on the sand. Give them away as favors too!
$18.99 for a pack of 12
Milkshake bar with neon Straws
Try this idea from Say Yes to Hoboken: set up a milkshake bar where guests can mix together ice cream flavors and toppings into their own custom treat. Accent with neon straws!
$1.57 for 100 straws
Striped Sun Hat
After the ceremony, protect your skin with a striped sun hat. No one wants to get a sunburn on their wedding day! This hat has a buckle closure and adjustable leather stripe.
Image: Coastal Living
$56.10
Colorful Outdoor Cushions
Add your own personality to standard rental items with comfortable cushions in your wedding's color palette. Make sure to buy outdoor cushions, especially for that moist, ocean air. Image: Oh Lovely Day
$34.39
Seagull Letterpress Invitations
Set the scene of your wedding early, with these beach modern letterpress invitations from Hello!Lucky. How cute are those seagulls!
$9.35 each for 100
Metallic Leather Sandles
From Asos, a simple, metallic leather sandle is all you need to complete your beach bride look. Flat sole is perfect for walking on the sand. 
$25.55
Men's Plaid Shirt
Keep the setting cool and casual with the groom in a simple, boldly colored plaid shirt. From Nautica, try a wrinkle resistant fabric in blue and white. Also comes in yellow. For an extra quirky touch, he should really wear a bow tie. 
Image: Onewed
$65.00
Strapless Silk Chiffon Dress
Keep cool and breezy in this strapless silk chiffon dress from Nicole Miller. The notched bodice and structured corset make this dress easy to wear, comfortable, and easy to accessorize. 
$1275
Fresh, local seafood feast
The food for a quirky beach wedding is a no brainer: a huge, steaming pot of fresh, local seafood of course! Relive the delicious meal you ate on your wedding day with a Le Creuset french oven. 
Image: Once Wed
$304.00
---


---
Red Kite > amazon.com, Striped Beach Umbrella > target.com, Seashell Ring > maxandchloe.com, Big, beautiful wild flower bouquet > bloomsbythebox.com, Driftwood Decor Detail > koyalwholesale.com, Jones Sodas > jonessoda.com, Milkshake bar with neon Straws > target.com, Striped Sun Hat > shopbop.com, Colorful Outdoor Cushions > amazon.com, Seagull Letterpress Invitations > hellolucky.com, Metallic Leather Sandles > asos.com, Men's Plaid Shirt > nautica.com, Strapless Silk Chiffon Dress > nordstrom.com, Fresh, local seafood feast > surlatable.com
---
---