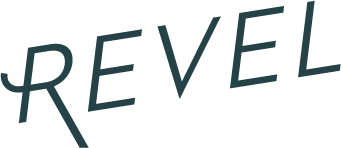 Registry Picks: Fine China
Fine china, the plates that you will bring out to decorate your family table every holiday, is an invested piece to add to your registry. Be sure to choose a timeless and classic pattern that will remind you of our wedding day year after year. A modern take on a lace border or a bold, platinum design are two options that will look beautiful at every holiday.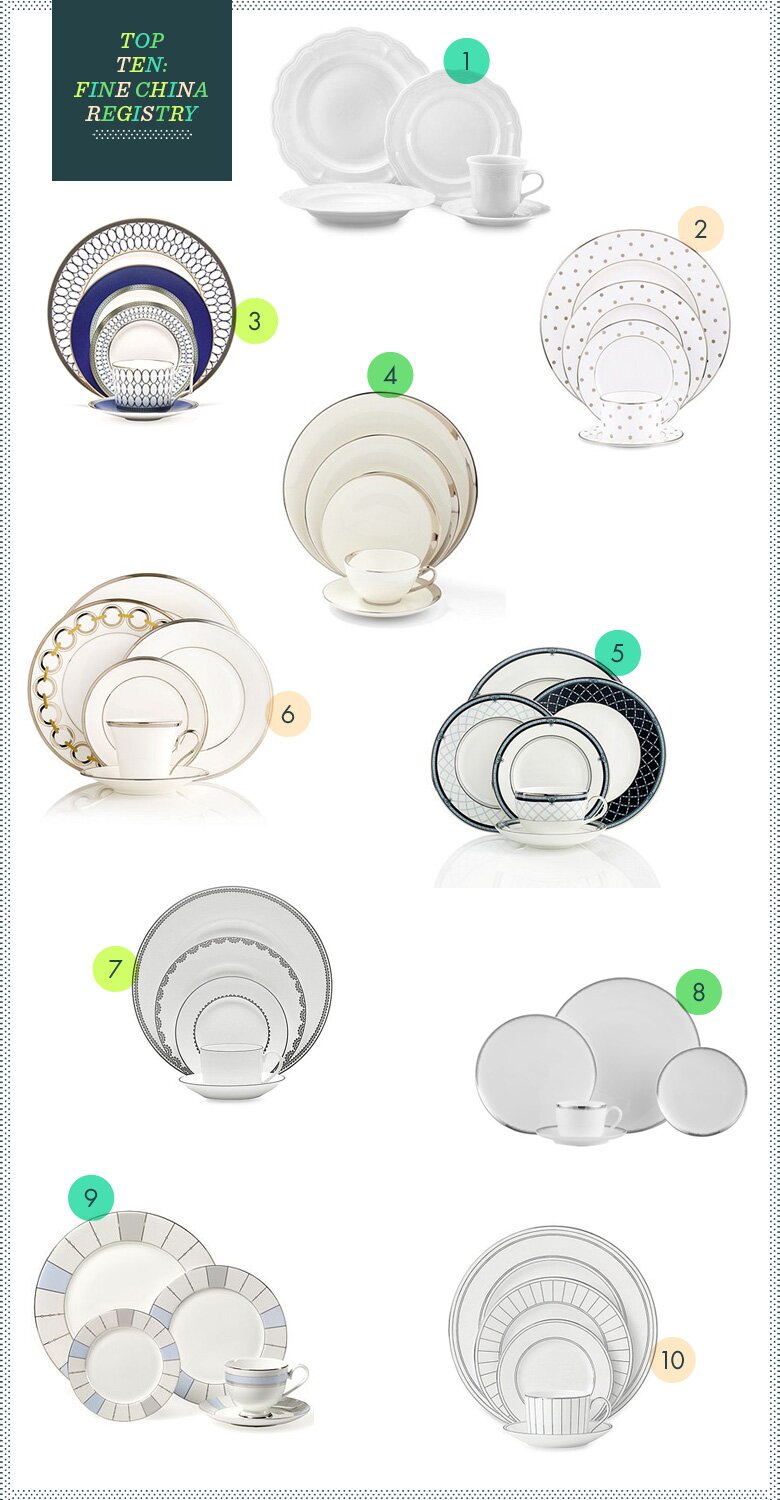 Porcelain Dinnerware
With it's gently scalloped rings, this porcelain dinnerware by Williams-Sonoma revives the elegant simplicity of a French dinner.
$111.95 a set
Blue and Gold Dinnerware
By Wedgewood, this china set, with it's navy blue scallops and gold details, evokes Europe's Renaissance period. 
$139.99 a set
Polka Dot Dinnerware
Luxe bone china and platinum accents make this dinnerware by Kate Spade a whimsical and elegant touch to any table.
$139 a set
Geometric Patterned Dinnerware
For fans of the modern, this china set from Mikasa delivers a formal look with a geometric border of cream, light blue, and silver accents.
$72
Platinum Detailed Dinnerware
By Vera Wang for Wedgewood, this find dinnerware set delivers a modern, geometric pattern on a formal, bone china.
$138.99
Crescent Dinnerware
A hand-painted crescent of stunning platinum decorates this fine china set by Pickard.
$225 a set
Silver Border Dinnerware
Clean contemporary shape in bright white gets a punch of metallic from a silver border. Available at Crate & Barrel.
$399.95 for twenty pieces
Royal Dinnerware Collection
With a touch of English Country Charm, this set by Royal Doulton is accented with a cobalt and navy border and tiny paisley flowers.
$158 per set
Chain Link Dinnerware
Beautiful in it's simplicity, this china set by Lenox features a delicate platinum border. Purchase the chain link accent plate to bring a touch of modern design to each placesetting.
$143 a set
Contemporary Lace Dinnerware
The modern take on the lace motif on this set of dinnerware by Vera Wang Wedgewood is a contemporary way to use traditional lace on your table.
$138.99
---


---
---
---