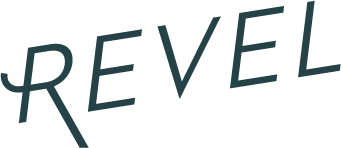 Registry Picks: Small Appliances
Make your newlywed life easier by registering for professional quality small appliances. From a vacuum with a strong suction to a stand mixer that will mix up cookie dough in seconds, here are our top ten picks for electronics to start your married home.
For more ideas, check out REVEL Registry on Pinterest!
Aluminum Toaster
With a retro, yet modern, design, this KitchenAid toaster will always perfectly brown bread and bagels. Available in silver, red, white, and black.
$299.95
Table Fan
This fan by Dyson has a bladeless design that produces a quiet and efficient air flow.
$195.97
Professional Steam Iron
Get those wrinkles out of your best clothes with professional quality steam iron. This one by Rowenta is our best choice for an affordable option.
$97.45
Stand Mixer
No kitchen is complete without a KitchenAid stand mixer. Choose the bright white version that will match any kitchen decor. Also available in silver, black, and red.
$549.95
Panini Maker
This appliance from Cuisinart makes paninis, grilled chicken, and even pancakes, thanks to it's interchangable hot plates. 
$99.95
Popcorn Maker
Once you make fresh popcorn, you'll never go back to the bagged variety again. This popcorn maker by Waring is perfect for at home movie nights. 
$59.95
Espresso Maker
Top of the line De'Longhi espresso maker will make your newlywed mornings brighter with a frothy cappuccino.
$89.99
High Speed Blender
A Ninja blender is a professional option that will make delicious smoothies, yummy soups, and even crush nuts and seeds. 
$99.99
Dyson vacuum
This vacuum from Dyson will rid your new home of all dust, pet hair, and dirt with it's far reaching head and strong suction.
$649.99
Ultrasonic Humidifier
Keep those dry winter nights comfortable with a quiet, oscillating humidifier by Homedics. 
$199.99
---


---
---
---