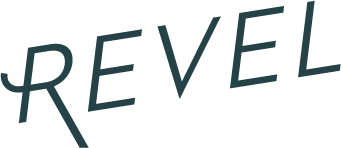 REVEL Picks: Emerald Baubles
Happy Friday, Revelers! We're ending the week on a good note with today's REVEL Picks: Emerald Baubles! Bring the Pantone color of 2013 into your wedding day (or everyday) with these glamorous green baubles.  
For more emerald ideas, check out Emerald + Mint and Crisp Green + White wedding inspiration or follow our REVEL Green/Mint board on Pinterest!
Emerald Crystal Ornament Necklace
The square emerald crystal ornament necklace from Yochi has a wonderful antique feel to it. The short necklace prominently features five square cut emerald colored crystals framed in antiqued plated gold. 
$93
Criss Cross Emerald Necklace
This modern gold criss cross metal necklace from Nicole Miller features emerald crystal stone settings at the front center. 
$253
Locked In Stud Earring
This pair of colorfully enameled pyramid studs by Kate Spade New York features plating at every edge in gold. 1/2" diameter.
$48
Emerald Crystal Bracelet
Emerald-hued glass crystals lend sumptuous style to Michael Kors' gold-tone bracelet. Wear it day or night for an elegant effect.
$250
Green Marquise Drops
These striking drop earrings from Bauble Bar work a wonderfully elegant and refined vibe. Just check out that luxe cascade of vivid marquise crystals, each covered in more glittering gems.
$26
Emerald Dangle Drops
We're mad for the elongated design of these dazzling earrings from Bauble Bar, which add an elegant twist to the traditional drop earring. The extra tier of crystals framing that massive gem doesn't hurt either.
$26
Rothko Large Hinged Bangle
Graduated hues trace a hearty, curvy bangle sugared with crystals and a polished foundation by Sequin.
$32
Turan Linear Earrings
Rounded jewels usher goldtone line earrings toward a glimmering crystal finale. By Anne Klein. Available in three colors. Shown in Emerald/Gold.
$24
Emerald Gardner Bib Necklace
Tap into the Old World glamour of Ava Gardner with this fabulous bib necklace. It's a power piece, cast from glam gold and featuring an audacious set of graphic gems and crystal finery.
$62
Cueva Rosa Stud Earrings
Shimmering stones style these timeless stud earrings from Kate Spade New York. Available in three colors. Shown in Green. 
$48
---


---
---
---