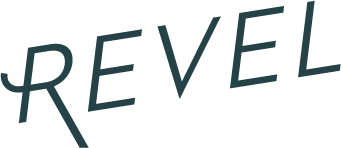 REVEL Picks: Father's Day Gifts
Finding a great gift for dad this Father's Day is a doozy with these picks.  Don't worry, we didn't go the standard tie and DVD set route. How about a slider-making set, a wooden watch, or mod-cool bookends?  So much better than golf accessories. 


Boys like to play with fire, so give Dad an excuse with these cool grilling toys.  He'll be making square burgers will grilled veggies on his spanky new grill in no time. 
The grillers may get all the attention, but I'm not forgetting the intellectual dads who like to curl up with a good book and spiff up with a good old shaving set.  Check out this alarm clock and iphone charger in one - comes with an app that turns your phone into a clock (!)
So get on it. There's still time to order your gifts regular shipping (if you get to it today or tomorrow), or if your daddy is long distance, ship him some love.  Happy Daddy's Day!
Square Burger Slider Set
Great for the burger lover!  Sur La Table press forms four 2-ounce square slider patties quickly and easily—just press into or fill with meat, then transfer to basket.  The stainless steel basket holds up to 12 square sliders. 
$23.96
One Touch Gold BBQ
This Weber One Touch Gold Grill in Black is perfect for the no-fuss griller. One-Touch cleaning system lets you move a single lever to sift ashes into the removable catch pan.  The lid and bowl are made of heavy-gauge porcelain-enameled steel, and hinged grills are triple nickel-plated. 
$149.00
Cast Iron Griddle
No more losing veggies through the grill grate. Expand his cooking options indoors and out with this Williams-Sonoma premium cast-iron griddle, ideal for preparing everything from grilled burgers, chops, and veggies outdoors to grilled sandwiches to fajitas indoors.   Heavy-duty cast iron heats evenly and retains temperature superbly, and high back keeps foods from falling over the edge.
$79.69
Grill Set with Storage Case
Exceptional grilling tools make grilling easier, more efficient and more successful. These by Williams-Sonoma are among the best. Set of four stainless-steel grilling tools includes a basting mop, fork, slotted spatula and tongs. Forged from stainless steel with full tangs for strength and balance.  Extra-long stay-cool synthetic handles protect hands and have loops for hanging. Tools stow away neatly into an attractive storage case. Handle shanks may be monogrammed with three initials.
$79.96
Napa Valley Shaving Set
Lend classic style and a bit of decadence to Dad's morning routine. This artisanal shaving soap is handmade in Napa Valley of all-natural ingredients and arrives in a vintage tin cup with a boar bristle shaving brush. The soap has an Ocean Blend scent and lasts a full year. The brush's wooden handle may be monogrammed for a personal touch. Shaving cup is food safe and can be used for a drinking cup when finished.
$39.95
Natural Wood Watch
Hypoallergenic and chemical-free, this natural wood watch is engineered with a conscience—though we can't promise it will get Dad to dinner on time. All natural wood makes it surprisingly lightweight, and Miyota Japanese precision movement ensures accuracy. For each timepiece sold, the manufacturer will plant one tree. Available in 5 colors: black, brown, two-tone, army brown or beige. Band: 8.5" x 1"W; case: 1.75"W
$119.95
Iphone Dock Alarm Clock
This handsome iPhone dock makes a beautiful alarm clock. Made from 100% sustainably harvested beech wood, there are no built-in electronics or speakers, the iPhone does the work. Comes with iPhone application that mimics a vintage alarm clock's numbering. Designed by Jonas Damon for Areaware.
$40
Abstract Bull Bookends
Give him this mod bull bookend set by Jonthan Adler to keep his books in order.  Designed in New York and crafted by skilled artisans in Peru, Jonathan Adler's Peruvian workshop was founded through Aid to Artisans, a non-profit organization that connects designers in America with artisans in developing countries to promote fair trade.  High-fired stoneware with a matte white glaze, 11.5" long x 6" high.
$138
---


---
---
---