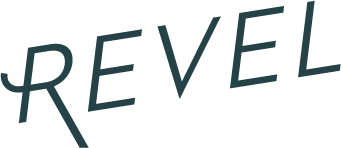 Revel Picks: Green, Yellow, and Blue invitations
Bright green buds on the trees, pretty yellow flowers popping from the ground, and the blue sky overhead mean that spring is officially here. Bring the colors of spring into your wedding with these modern picks for green, yellow, and blue wedding invitations. 
Latino Wedding Invitations
Inspired by traditional Latin motifs, these whimsical invitations from Minted are also available in tan.
100 for $234
Neon Banner Invitations
Accented with a banner motif, these invitations from Minted are perfect for a fun, casual wedding.
$2.34 each for 100
Calligraphy Invitations
The text on these invitations from Wedding Paper Divas is custom lettered to your specifics.  Available in four colors. Shown in Kiwi.
100 for $204
Geometric Blue Invitations
Perfect for a modern wedding in a loft space, these geometric invitations are available with square or rounded corners. Available in four colors. Shown in Aqua.
100 for $179
Bold Name Invitations
Put your names front and center on these crisp invitations from Minted. Customize the colors to match your wedding palette perfectly. 
100 for $234
Floral Invitations
For a spring garden wedding, dainty floral motifs and a grass green color on these invitations from Minted are a great choice. 
100 for $234
Script Invitations
A variety of type faces comes together on these invitations to provide a formal look with a fun twist. 
100 for $234
Angular Invitations
Geometric motifs overlap to create a third color to showcase the time and place of your wedding. From Minted, they are also available in reds and pink/aqua.
100 for $234
Graphic Invitation
A graphic, label inspired, invitation works with any color. Click through to see how cute the envelope liner is!
100 for $234
Square Invitations
A perfect blend of modern and artsy, these invitations from Minted offer a contemporary shape and creative script. 
100 for $234
---


---
---
---