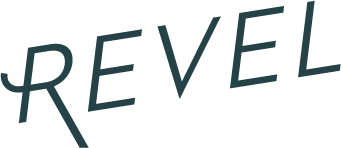 Revel Picks: New Year's Eve Invitations
For either a New Year's Eve party or simply a nice New Year's greeting, these modern and colorful cards are perfect to send your friends and family. From downloadable designs to online cards and traditional paper greetings, there is a possibility below for you. The bright colors and whimsical text treatments make me feel super excited for the new year to come! 
Typography Holiday Card
Fun, colorful text is printed onto natural, kraft paper cardstock. A whimsical way to send your loved ones a New Year's greeting.
100 for $179
Watercolor New Year's Card
Watercolored text in bright colors is such a fun way to welcome in the new year. Digitally printed from Paper Source.
100 for $172
Printable Invitation
This brightly colored New Year's party invitation is available as a downloadable file. Just download, fill in your own party's information, and print at home on the paper of your choice. So easy! 
$15
New Year's Photo Card
Send out to your loved ones to welcome in the New Year. This colorful card features a personalized photo of your family and bright colored stripes.
100 for $170
Colorful Printable Card
Sketched type and colorful confetti are the center pieces of this printable New Year's card design. Simply download the file and print on your favorite paper to have a DIY card to send your family and friends.
$18
Cheers New Year's Card
A whimsical card to send a New Year's message to your closest family and friends. Available on Minted, the type can also be printed in blue or green.
$1.58 each for 100
Modern New Year's Cards
This brightly colored New Year's card comes in a modern, square shape. From Look Love Send, it's also available in blue and orange.
100 for $133
Seafoam New Year's Card
The unexpected colors of seafoam and red on this whimsical New Year's Eve greeting card features your favorite photo of your family from this past year. From Hello! Lucky.
100 for $166
Preppy Stripe New Year's Card
Bold, mustard colored stripes are the background to a favorite family photo on these New Year's Eve greeting cards from Minted. Also available with blue stripes.
$1.63 each for 100
Online Confetti Card
This colorful, confetti greeting card is available on Paperless Post to send to your family and friends electronically. I love the foiled text!
---


---
---
---