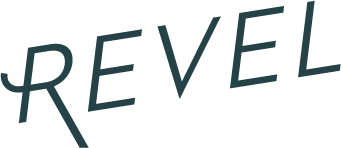 Revel Picks: Cocktail Rings and Non-diamond engagement rings
Not into the traditional diamond engagement ring? Here are ten non-diamond engagement ring options, each outstanding in its own way.  Bold, eclectic, modern.  Pick one and make a statement.  Or pull the trigger and treat yourself.  These beauties start at less than $100.  Go on. You deserve it. 
For more jewelry options, check out the REVEL Shop!
Aquamarine and Pink Sapphire Ring
From Adel Chefridi, this aquamarine stone demands attention. Accented with tiny, pink sapphires, this is a perfect choice for a non-traditional engagement ring.
$1610
Quartz ring in sterling silver
Diamonds take a backseat to the huge quartz stone that is the centerpiece of this ring. Such a beauty to wear for years to come!
$1000
Gold Ball Ring
From Marco Bicego, this Africa Gold ball ring is a true modern girl's perfect engagement ring. Handmade with just the right amount of sparkle, and a definite converstation piece. 
$830.00
Blue Topaz and Milky Aquamarine in Sterling Silver
Is your favorite color blue? Congratulations, you've just found your engagement ring. Blue topaz and light blue aquamarine sparkle off of a sterling silver band. 
$129.99
Turquoise Baguette Ring
Any piece of jewelry that's named after a loaf of bread is a win for me. That, plus the dainty, modern vibe of this ring, make it perfect as an eclectic non-diamond option. From catbird.
$244
U-Turn Ring
This edgy ring from Trina Turk features a pyramid design and clean cut profile. We love the bold, black stone paired next to textured gold. 
$95
Round Cut Emerald Solitaire Ring
Wowza, is this Emerald beautiful! Set in 14K gold, the round cut emerald is statement making, indeed. A splash of color that you can pull off every day. 
$1006.00
Turquoise and Sterling Silver Ring
By PUSHMATAaHA, the turquoise stone on this ring is accented with foil details. It's interesting, different, and oh-so-wallet friendly.
$139
Textured Stone Ring
A bold, semi-precious stone sits in textured gold on this ring by BCBGMAXAZRIA. Only for the daring bride! 
$78
Moonstone Ring
Handcrafted ring by Nava Zahavi features a large, teardrop shaped moonstone wrapped in 24k gold. 
$880
---


---
---
---