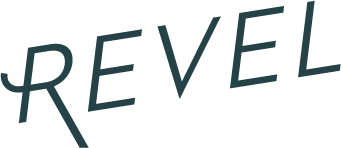 REVEL Picks: Wedding Day Accessories
Everyone dreams about finding "The Dress", but how will you accessorize it? Today we've rounded up our favorite jewels and accessories to make sure you've got those finishing touches covered!
For more ideas, follow REVEL Jewelry on Pinterest!
Swarovski Crystal Necklace
Adored for his rebel-chic approach to design, Tom Binns' Swarovski crystal necklace encapsulates his elegantly edgy attitude. Wear this rhodium-plated piece with everything from strapless evening gowns to a simple sweater and jeans. 
$375
Double Pear Drop Earrings
These silver-plated dangle earrings from Kenneth Jay Lane feature two pear-shaped Cubic Zirconia crystals separated by a square-shaped crystal. Post closure.
$86
Blue Cluster Earrings
Cubic zirconia clusters dangle from these shimmering post earrings by Nior Jewelry. The perfect something blue for your wedding day!
$55
Cushion Cut Studs
These silver-plated post earrings from Kenneth Jay Lane feature a Cubic Zirconia crystal in a 4-prong setting.
$49
Bouquet Crystal Brooch
This vintage inspired crystal brooch from J. Crew can be work on a sash or elegantly added as a hair piece. 
$128
Jeweled Sash
Inspired by a vintage brooch, this sparkling waist-cinching sash from J. Crew makes a stunning statement down the aisle. We love the light-catching cluster design and '30s-inspired glamour.
$275
Crystal Venus Fly Trap Necklace
A simple sparkler with an edge, this J. Crew necklace features 21 circular glass stones set reverse side up for a fresh look and strung together in Venus flytrap-inspired settings. 
$98
Crystal Collage Necklace
Modern and glamorous, this dripping-with-crystals statement necklace from J. Crew features stones assembled in a structured yet messily undone arrangement for a look that's as unexpected as it is unique.
$158
Pearl Twisted Hammock Necklace
A fresh take on a classic from J. Crew: five graduated rows of tightly wound, hand-wrapped acrylic and glass pearls, hand knotted on nylon thread and strung slightly askew to create that perfectly imperfect look.
$98
Jeweled Headband
A thin headband by Jenny Packham features mixed-cut crystals that shimmer with refined glamour. Adjustable tie closure.
$348
Crystal Stud Earrings
Swarovski crystals form crosses on these Art Deco inspired stud earrings from AUDEN. Post closure.
$138
Art Deco Crystal Bracelet
An elegant bracelet from Jenny Packham in a mix of round and rectangular Swarovski crystals. Hinged-snap clasp.
$365
Acacia Belt
Delicate with a deco feel, this Jenny Packham belt has clear and cloudy Swarovski crystals composing its leafy design. Adjustable length and long ribbon tie closure.
$740
---


---
Swarovski Crystal Necklace > net-a-porter.com, Double Pear Drop Earrings > shopbop.com, Blue Cluster Earrings > shopbop.com, Cushion Cut Studs > shopbop.com, Bouquet Crystal Brooch > jcrew.com, Jeweled Sash > jcrew.com, Crystal Venus Fly Trap Necklace > jcrew.com, Crystal Collage Necklace > jcrew.com, Pearl Twisted Hammock Necklace > jcrew.com, Jeweled Headband > shopbop.com, Crystal Stud Earrings > shopbop.com, Art Deco Crystal Bracelet > shopbop.com, Acacia Belt > shopbop.com
---
---