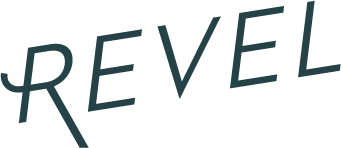 REVEL Picks: Citrus Wedding Invitations
For a bright summer fete, I love a citrus-hued wedding invitation.  A pop of orange can brighten up an otherwise traditional striped invitation, or, mix in fun graphics like paisley and polka dots. Or, try a lime invitation for some serious refreshment. With a wedding invite like this, your guests will be teed up for a good time. 
It's all shop-able. Click on any image for details on prices and sourcing.
Loving these invites? Follow REVEL on Pinterest and see more of our favorite invitations here or check out our Modern Floral Invites post!  
Neon Line Invite
This modern neon invite from Minted sets the stage for any chic event. Shown in Pear.
$2.34 each for 100
Afterparty Invite
Fun, city vibe backed up with a hot color! This wedding invite from Minted is perfect for couples looking for something a bit edgy and urban. Shown in Citron.
$2.34 each for 100
Ice Cream Invite
What could be sweeter than a popsicle in summer? Bring a smile to your guests faces with this modern design from Minted, perfect for a beach celebration! Shown in Lemon.
$2.34 each for 100
Dearest Wedding Invitation
Traditional flowing script mixes with a bold citrus palette for a perfect blend of classic and modern in this invitation from Minted. Shown in Saffron. 
$2.04 each for 100
Lemon Drop Invite
Bright and cheerful for a sweet summer wedding, the bold stripes on this invite from Minted bring plenty of color and fun! Shown in Sunshine.
$2.34 each for 100
Perfect Paisley Invite
Give your guests modern with a touch of whimiscal with these yellow and grey paisley invitations from Wedding Paper Divas. Shown in Goldenrod.
$1.79 each for 100
Classic Prep Invite
A vibrant frame surrounds elegant typeface in these sophisticated invites from Minted. Adorned with the couple's monogram, this simple yet elegant design compliments the magical ceremony ahead. Shown in Sunflower.
$2.34 each for 100
Polka Pattern Invites
The perfect pairing of stripes and polka dots, this invite from Wedding Paper Divas is fun and playful. Shown in Citrus.
$1.79 each for 100
Bright Palette Invitations
Modern and playful, this Bright Palette invite from Wedding Paper Divas is perfect for any joyful celebration. Shown in Persimmon.
$1.89 each for 100
Modern Stripes Invitation
Start the party with this bold, modern invitation from Wedding Paper Divas. Available in six colors. Shown in Orange.
$5.74 each for 100
---


---
---
---