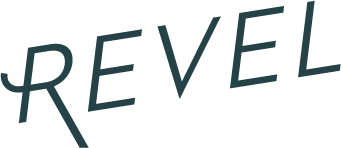 Splurge or Save: Glittery Flower Girls
If you are having a modern wedding with flower girls, dress them in a contemporary style! For a very unique and fun outfit, these pink and purple ombre dresses made out of sequins are a no brainer for an evening wedding. Keep the little girls warm in a navy cardigan. Let them feel extra special with a coat of glittery nail polish. Top everything off with a sparkle bow headband and you'll have the coolest flower girls in town. Whether you'd like to spend a little or a lot, this look can add a touch of unconventionality to your wedding party.
For more flower girl options check out REVEL Picks: Flower Girl Dresses.
Ombre Sequin Dress
Give your flower girls a unique look in this purple and magenta ombre sequin a-line dess.
$128
Purple Ombre Sequin Dress
Your flower girls won't be missed in this sparkling purple sequin ombre dress from Old Navy.
$39.95
Navy Cardigan
Keep the kids warm in this cotton cardigan with gold buttons. Also available in ivory, pink, purple, green, red, teal, and citron.
$42.50
Navy Cardigan
To keep the flower girls warm, give them this navy button down cardigan from Target. 
$13.50
Ballet Flats
Black ballet flats go perfectly with that sequin dress. The dainty bow adds a special occasion touch.
$14.99
Black Ballet Flats
Small pleats and a hand tied leather bow give these simple black ballet flats from Jessica Simpson a special touch. Comfortable and cute for any flower girl in a sequin dress.
$34
Glitter Nail Polish
Every little girl loves nail polish. Glitter nail polish is even better! Chose a shade in a purple that will match that ombre dress, like this color from Deborah Lippmann.
$18
Purple Glitter Nail Polish
Make your flower girls feel extra special and grown up with a coat of glittery nail polish.
$4.49
Glitter Bow Headband
Add a touch of glam to her outfit with this faux-leather glitter bow headband from The Children's Place.
$4.95
Glitter Bow Headband
Let your flower girl sparkle on your wedding day with this silver glitter bow headband from J. Crew. Also available in gold and pink.
$14.50
---


---
---
---