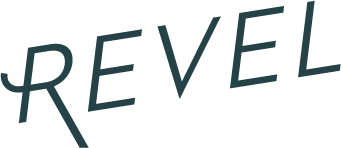 Style File: Splurge or Save, Hipster Groom
Slim fit clothes, skinny ties, dark framed glasses and a penchant for being musically inclined make hipster grooms my favorite! Today's post allows you to purchase the same modern look for a contemporary, creative guy at two different price points. 
For more chic groom looks, check out our Style File: Splurge or Save - Classic Groom and Style File: The Groom's Edition!
Slim Fit Suit
The cornerstone of a hipster groom's outfit is a slim fit suit. The slimmer, the better. This Calvin Klein is charcoal gray and comes with a matching vest. 
$299.99
Modern Fit suit
Tailored, modern suit, in a slim silhouette. From J.Crew, this suit is constructed of Italian wool in a charcoal grey. Don't forget the matching, slim fit pants as well. 
$395
Gingham Shirt
Two color gingham shirt in a fine cotton poplin. By Ben Sherman, this slim fit button-up shirt also comes in green, pink, navy, gray, red, and mustard. 
$110
Blue Gingham Shirt
Cotton and polyester, blue gingham button up shirt. Creative, hipster grooms look like themselves in a funky, patterned shirt, just like this one from Top Shop.
$48
Skinny Black Tie
Like his suit, the skinnier the tie the better. I love this clean, classic version of the black tie from Shipley & Halmos. 
$98
Skinny Black Tie
By Asos, this good looking black skinny tie is sold at an equally good looking price. 
$10.55
Leather Oxford
A smart hipster style is mixing brown and black. These brown leather oxford shoes from Banana Republic are the finishing touch on a gray suit and a black tie. Also available in Black. 
$140
Brown Oxford
A stylish and comfortable shoe for a long wedding day of love and dancing. From Aston Grey, these leather oxfords are also available in black and go perfect with a gray suit. 
$89.95
Thick Rimmed Glasses
Besides the slim fit suit and skinny tie, a pair of black thick rimmed glasses are a top priority for any hipster groom. No better place to get yourself a pair than Warby Parker, where these Winston Revolver frames are from. 
$95
Black Framed Glasses
Ray-bans are the original square glasses frame. Sold in most eye wear retailers, grab a pair to top off your hipster groom ensemble. 
Modern Wedding Band
A modern take on the classic wedding band, this one is made of 14K gold with a brushed finish and clean lines. 
$599
Titanium Wedding Band
A less expensive alternative to white gold, this titanium wedding band has a modern shape with a brushed finish. All for a little over $10!
$10.95
Acoustic Guitar
Martin Guitars, the original American made acoustic guitar company, offers this beautiful instrument that can be treasured for years to come. Perfect for a groom to sing a love song to his bride!
$3299
Acoustic Guitar
Solid top acoustic guitar from Yamaha is a great gift for a music loving groom. 
$299
---


---
Slim Fit Suit > macys.com, Modern Fit suit > jcrew.com, Gingham Shirt > bensherman.com, Blue Gingham Shirt > topman.com, Skinny Black Tie > barneys.com, Skinny Black Tie > asos.com, Leather Oxford > gap.com, Brown Oxford > dsw.com, Thick Rimmed Glasses > warbyparker.com, Black Framed Glasses > ray-ban.com, Modern Wedding Band > finejewelers.com, Titanium Wedding Band > amazon.com, Acoustic Guitar > guitarcenter.com, Acoustic Guitar > guitarcenter.com
---
---