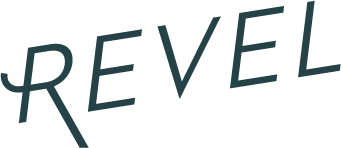 Top Ten: Groomsmen Gifts
Groomsmen can be the hardest group of friends and family to buy for. Use this trusty guide of our top ten picks to gift wonderful and memorable gifts to the men that mean the most to you, besides your soon-to-be husband, of course.
Silk Skinny Tie
Let your groomsmen know they won't need to worry about a tie. Gift them a gorgeous silk tie from Banana Republic to match your wedding colors. 
$69.50
Leather Watch
Make sure they are all on time on your wedding day by gifting your groomsmen a formal leather watch from Skagen the night before. 
$110
Watch Movement Cuff Links
Sophisticated and fun, these cufflinks made from watch parts are sure to be a conversation starter.
$169.95
Animal Head Shot Glasses
Straight from a lodge, these animal head shot glasses are a fun alternative to cheap and souvenier glasses. 
$89.95
Brass Bottle Opener
Every man deserves to have quality, everyday items. Gift one of these brass bottle openers and he'll feel more sophsticated each time he reaches for a cold one.
$39.95
Casual Watch
For his everyday life, this casual watch from Nixon is a modern way to always be on time. 
$75
Pocket Knife
Every man needs a go-to tool for simple tasks, like this steel pocket knife full of easy to access tools. 
$29
iPod Shuffle
Pre-fill each iPod with the groomsman's favorite music for a personalized gift that's ready to use right out of the box. 
$46
Classic Novels
Classic novels are a great gift for your groomsmen that love to read. Personalize it with a hand written thank you note in the inside cover. 
$15
Monogrammed Money Clip
Forget wallets, this monogrammed money clip from Brooks Brothers is a timeless gift that your groomsmen will get much use out of. 
$195
---


---
---
---
Previous