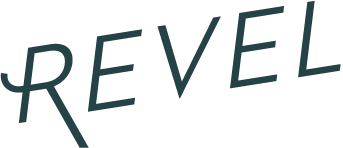 Expert Q&A: Basics of Bridal Beauty (Part II)
If I knew then what I know now, I would have started my wedding makeup with a  demure, not-too-much look for the ceremony, sprinkled in some drama for the evening, and added runway colors for dancing and sendoff.  Why not have every look a girl wants in one day?  It can be done. Check out our trial with Linsey at Face Time Beauty Concierge. 'Twas awesome. 
In our Bridal Beauty Basics I post, Face Time Beauty Concierge showed us how to build a beautiful daytime classic look for the wedding ceremony, and how to amp it up with a strong lip color for evening or photos. Today, we take the same base makeup, and add runway colors and a smokey gold eye for some evening drama. Trent Bailey snapped our progress along the way.  

Linsey and her team started with the clean, classic and demure makeup base. They gave it a runway gloss by adding an on-trend Aqua eyeliner, and more brown shadow to add dimension to the eyes. They then pumped up color on the cheeks, and added some colored gloss to the lips.  How's this look for hitting the dancefloor?   


As nightfall neared, more glam was on the docket in the form of dramatic, smokey gold eyes.  Still elegant, in the most vavoom-feasible way.  Linsey and her team added a gold-ish green shadow on the eye (the deep green hue gives it a high-fashion feel), and dark brown shadow on the crease.   To stand up to the stronger eyeshadow, the cheeks are given some more color with a stronger blush. Lips are still kept understated to avoid an "overdone" look.  The result? Glamazon.
See? You can have it all.  The trick: starting with a good basic daytime makeup look, and touching up and adding color as you go along. Linsey and her team mostly updated the eyes for each look, with a quick change of blush or lipcolor to go along. Our next project with Linsey? Bridal hair. Have requests?  Comment!


Click on any image above for details on prices and sourcing. 
Want to work with Linsey and her team of experts? Visit them at Face Time Beauty Concierge.
Want a photographer who'll make you look like a star? These snaps were by Trent, at Trent Bailey Photography .
For a refresher on the daytime classic makeup look, check out Bridal Beauty Basics I. 
Dramatic Eyeshadow
The brilliance of NARS Eyeshadows lies not only in the richness of color, but also in the transparency of textures. All shadows can be applied to be sheer or built up to a more dramatic effect. For the evening look, Maysoon applied this eyeshadow generously in the color Night Clubbing.
$24
Dramatic Turquoise Eyeliner
This velvety-soft, waterproof eyeliner from Urban Decay applies creamy then dries down to a long-lasting finish that WILL NOT budge.  Shown in Flipside.
$19
Sheer Glow Foundation
This Sheer Glow Foundation enhances, without masking, your overall natural complexion. The weightless formula hydrates the skin while complexion brightening properties improve skin brightness, radiance, and texture, leaving skin with a luminous, sensual glow.
$42
Full Body Volume Mascara
The ultimate instant-volume mascara for lash drama! The Hypnose Drama mascara from Lacome creates full body, high-volume lashes in a single stroke. The full contact brush, with its S-shaped curve, grasps and loads lashes for a fanned out, eye-popping, full body fringe. 
$26
Faux Eyelashes
Laura Mercier Faux Eyelashes are designed to create various effects and to naturally accentuate different eye shapes. The lashes come in three different styles to emphasize and create illusions for gorgeous fluttering eyes. The set includes a 0.01 fl oz glue.
$18
Sheer Pressed Blush
A soft, sheer pressed powder blush from NARS. Designed to be worn alone or layered together for more depth, NARS Blush provides a healthy glow to flatter any skintone. Shown in the color Orgasm.
$28
Metallic Eyeshadow
This high-shimmer, high-pigment formula from Bobbi Brown creates a sexy and sophisticated look. Color applies smoothly and evenly, and stays crease-free for all-day wear. Shown in the color Burnt Sugar.
$21
Peach Lip Gloss
This ultra-high shine lip gloss from Stila gives lips a punch of color and adds a delicious scent. We used the color Angel Food.
$22
Soft Pink Blush
This Petunia colored blush from Stila offers a creamy, sheer tint that adds an inherent glow to the cheeks. Perfect for the "blushing bride" look!
$25
Longlast Lip Gloss
In glistening shades from sheer to full intensity, Clinique's Long Last Glossware is perfect for all-day beauty. We used Air Kiss for a subtle, nude lip.
$15
---


---
---
---