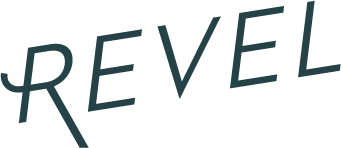 Expert Q&A: Talking Flowers with Blush Designs
Just this past weekend, I had a table decorated to the hilt that just didn't look right. Then the flowers arrived, and in an instant, the other items - the china, the tablecloth, the lighting, all became the backdrop for blooms that took all the attention. Just how do flowers do that? We talk with the ladies at Blush Designs to get the scoop.    
What's the best place to start when thinking about flowers? 
Flowers are a very important décor element of any celebration, and can set the stage for the entire design and feel of a wedding. Adding flowers, especially to empty ballrooms or raw spaces, will transform and tailor the venue to your aesthetic.
We suggest that a newly engaged couple should start by considering the overall design concept that you want and then work together with a floral designer to bring that concept to life. We always ask couples how they envision their event. Do you want tall dramatic centerpieces or low lush arrangements? Do you want color or neutral?  What mood or tone do you want to set? This means that you should do some research before planning initial consultations with floral designers. Gathering images will help, and these images can come from magazines, other floral designers' websites, wedding blogs, or even celebrity weddings. It's best to show these images to your floral designer in addition to telling them what you want. We all love using words, like "organic", or "modern" or "rustic", but these words hold different value to different people. 
What should We consider when choosing our florist?
First, it is essential that you feel comfortable working with your floral designer for an extended period of time. We start working with couples six to 12 months before the wedding date, and we want our clients to trust our aesthetic and to give honest feedback. It is also important that the floral designer has a similar aesthetic to you. There are many great designers. It's imperative to find one that can create a design concept that you envision, but also has the design knowledge to suggest and create concepts that you love but may have never thought of. 
Are flowers like fashion?  Will flowers ever look "dated" in photos?
Yes and no. The flowers that are most often used in weddings will not go out of style, similar to the way one can never go wrong with a little back dress. What's more important in creating a contemporary event is the design and style of the flower arrangements. Traditional wedding flowers like Roses and Hydrangea can be designed in a way that is modern to keep a wedding looking current and reflective of your taste. Arrangements that are too loose, too messy, with too many varieties of flowers can look a bit dated. 
What's your favorite flower to work with?
We love most all flowers, and can even appreciate the beauty of the stinky ones, so it's hard to say that there's a favorite! But we don't think you could ever go wrong with the Vanda and Phalaenopsis Orchids. Orchids are versatile. They can be used in large centerpieces, bouquets and even small cocktail pieces without overwhelming the overall look of the wedding.  
What are your top trends right now?
Monochromatic designs are still one of the top trends.  We often get contacted by brides who want a monochromatic design.  One thing that we do within monochromatic designs is use every shade of a color from the lightest to its deepest shade, so that the varying shades give texture and add depth to any centerpiece.

Any Other Pearls of Wisdom?
If you are working with a budget, try your best to manage your expectations based on your budget. With a smaller budget, it's important to be more open to using different types of flowers, and to also consider your priorities – is it the scale of the centerpieces, or the types of flowers used?

Also, it's essential to design within the parameters of your venue's aesthetic. Although there is some room for interpretation, it's not cohesive when the design strays too far from your venue's overall style.

Happy planning!

About Blush Designs.  Blush Designs is a full service floral design and styling company run by duo Yena Jung and Jeeyun Lee. Blush specializes in modern, monochromatic arrangements, using various shades of a particular color to create texture and depth.  Yena and Jee, West Coast natives who met at Wellesley College, combine their eclectic background of design influences with New York City's signature cosmopolitan flair, to inspire, design, style, and manage an array of social, corporate, and non-profit events. Yena and Jee draw from their different backgrounds—Yena's experience in investment banking and working with some of New York's finest wedding planners and floral designers, and Jee's work in publishing and photography—to craft unique and contemporary concepts. Visit Blush Designs here. 
All images:  Blush Designs
---


---
---
---