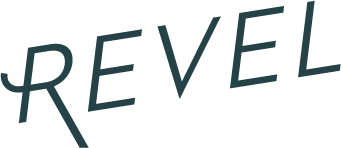 Top Ten: For the Boys
Today we unveil our Top Ten posts, where we separate the wheat from the chaff. Bridal shoes and jewelry are coming, but first up, gifts for the boys. For the groom, the groomsmen, for Valentine's Day. My favorites: the grenade piggy bank, and the personlized boxing poster.  Click away and get shopping. 
Grenade Coin Bank
The grooms will go gaga over this Grenade coin bank. After the bank is filled, throw the grenade to break the bank and collect change. Available in white or black ceramic, by Biaugust.
$32
Mix Tape Cufflinks
Work in a subtle reference to '80s mix tapes with clever, silver-plated cuff links. The perfect gift for any music junkie.
$185
Arrogant Bastard Pint Glasses
What do you really think of your groomsmen? These tongue-in-cheeck Arrogant Bastard Pint Glasses display the colorful label of the California Stone Brewing Company's West Coast-style hoppy ale. These two classic Pint Glasses are an easy and affordable way for your groomsmen to enjoy a frosty beverages.
$7.98 for a set of 2
Urbanears Headphones
Urbanears 'Plattan' collapsible headphones provide rich, secluded sound and feature a built-in splitter for sharing music with a friend. Available in five additional colors.
$60
Personalized Boxing Wall Art
Looking for something more personal than a tie for the groomsmen? Personalize this retro boxing poster with the groom and groomsmen's names, nicknames, city, state and year. Choose three canvas sizes or prints framed in black or white.
$79
Robotrilla Ashtray
This Robotrilla ashtray by David Weeks is an expansion of his original gorilla ashtray idea into a new series featuring a robot and a skull, creating new pop icons.
$25
Pink Gorilla Ashtray
For the funky smoker, this pink gorilla ashtray by David Weeks adds color and sass to any environment.
$25
Name Your Poison Flask
Make a daring toast with this tongue-in-cheek stainless steel flask. The "Name Your Poison" Skull & Crossbones Flask features a skull and crossbones symbol and "Name Your Poison" written below it. A great way to keep diabolical refreshments close at hand.
$6.99
Black Geometric Card Case
Your groomsmen will carry cards in style with this lacquered black geometric business card holder.
$37
Mosaic Card Case
No boring card cases with corporate logos, please. This mosaic card case allows groomsmen to carry cards with flair.
$37
---


---
---
---