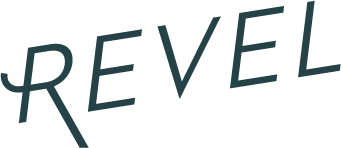 Love in the Kitchen: A Baking Engagement Shoot
Hearts, butter, and a perfect little cherry pie: a recipe for a super-sweet engagement shoot!  This lovely couple, Ashley and Colin, love to make delish dishes in the kitchen. Trent Bailey caught them playfully putting this pretty pie together one beautiful afternoon.  Check them out, and our ideas for stocking your kitchen so you're ready for an impromptu baking adventure anytime.   


Ashley and Colin started with making pie dough from scratch, then cut out heart shapes with this mini cookie cutter, and cored fresh cherries for their pie. Does everyone have this much fun in the kitchen?
  

After putting the finishing touches on the pie (including the adorable heart-shaped topping), the couple pops the pie in the oven and prepare to kick back with some coffee to go with their tasty sweets.


Lovebirds enjoying their sweets?  Adorbs. 


Ready for your own lovebirds' baking session? Make sure to stock your registry (or kitchen) with these cuties. 

A special thanks to Ashley + Colin and Trent Bailey Photography for sharing this gorgeous photos with us! For more engagement ideas check out our Picnic Engagement Inspiration!
Sugar Spots Apron
An apron this cheery inspires spur of the moment baking sessions.  Cotton, front pockets, machine wash. Also in Sky and Dark Grey. From anthropologie. 
$38
Wash and Dry Dishtowels
These multi-colored cotton dishtowels make doing the dishes a cheery adventure. From anthropologie.
$24
Heart Cookie Cutter Set
These tin-plated steel cookie or biscuit cutters have sharp rims that slice in classic heart shapes. Set of 5 polished tin-plated steel cutters in graduated sizes from 1 3/4" to 3 1/2" wide. Includes 3 heart cutters with straight edges and 2 heart cutters with fluted edges.  Ideal for making heart-shaped cookie or pastry dough for linzer cookies or shortbread, and for creating decorative slices of fruits or vegetables. 
$10
Cookbook: Irresistible Recipes
Looking for a starter cookbook? Start with "Homemade: Irresistable Recipes for Every Occasion." With an emphasis on locally grown produce and the importance of family-time meals, chef and food writer Clodagh McKenna's book includes everything from farmers' market tips to lunchbox ideas to Sunday roasts, mid-week suppers, preserving points and a fail-proof recipe for making the perfect mint mojito.  
$24.95
KitchenAid Artisan Stand Mixer
A smaller version of commercial-size models, this versatile stand mixer is designed with enough power and capacity to prepare large batches of cake batter or cookie dough without compromising your kitchen counter space. It's expertly hand assembled in Greenville, Ohio, home of KitchenAid since 1919.  Comes in more than 10 colors (!)
$349.95
Citron Pie Dish
The most delicious pies need to be cooked evenly and gently, without drying out. The secret is the earthenware dish. This pie dish by Emile Henry is perfect for cooking your favorite recipes and plus it makes a beautiful presentation on your table while keeping your pie warm. 
Crafted from Emile Henry's signature Burgundy clay, the dish provides even and gentle heat distribution, allowing browning of crusts while keeping pies moist in the middle. Safely goes from freezer, directly into oven, to tabletop. 
$39.96
Just Picked Recipe Cards
Whimsical illustration provides a beautiful background for your favorite recipes. By Rifle Paper Company. Set of 12 cards, measures 4" x 6".
$14
---


---
---
---