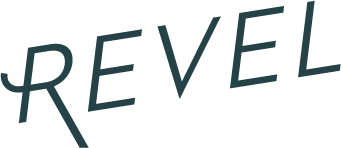 Midsummer Night's Dream: White+Gold
While my tastes tend to run in the modern, minimalist vein, today I took a detour to recreate the modern fairytale. Take Shakespeare's A Midsummer Night's Dream, and subtract the traditional brocades and dark colors like deep greens, purples, burgundy.  My take is strictly gold and white.  Think escort cards mounted on matte gold tree branches, a wedding cake topped with a gold leaf monogram, the bride in a gold-accented dress, and gold filigree earrings. Magical. 
Like what you see? Take a look at our Mixed Metals inspiration, or follow us our REVEL Gold and REVEL White boards on Pinterest. 
Gold Chairs with White Flowers
Keep the "enchanted forest" feel for the reception with matte gold spray painted chairs and white flower ball decorations. Image: Style me Pretty
White Fabric Canopy and Lights
Create a magical feel with white fabric draped canopies and icicle lights. Image: US Tent Rental
Cake with Gold Leaf Caketopper
Add a gold-leaf themed caketopper to a simple cake, together with gold trim to each layer for a modern-day fairy-tale look. Caketopper available on Etsy. Image and inspiration: Martha Stewart Weddings
$30 (Caketopper)
DIY Gold Champagne Flutes
Make your own gold champagne flutes with tape, ziploc bags, and spraypaint. Get DIY instructions here. Image and inspiration: Honestly WTF
Monogram Candy Plate
This monogram candy plate is the epitome of the  mod classic. Learn how to make your own monogram candy plate with these instructions. Image and inspiration: Martha Stewart Weddings
Gold and White Flower Girl Dress
Golden threads splash decadent sparkle over the ethereal layers of this full-skirted little girls' dress, perfected with a bead-bedecked sash. Back zip closure, button-back sash.
$228
Gold Beaded Bridal Gown
Golden beads at the bodice lend gilded luxury to this Shoshonna silk-lined strapless gown.
$500
Gold Filigree Earrings
Mallarino's 24-karat gold-vermeil leaf earrings are intricately handcrafted using traditional filigree techniques. For pierced ears.
$190
Gold Flower and Ribbon DIY Seating Cards
Make your own seating cards for your modern fairytale - use wide ochre ribbon, mounted on branches spray painted gold. Add seating cards and border with narrower ribbon, anchoring with glue at regular intervals.  Image and inspiration: Martha Stewart Weddings
Gold Bouquet
Create a dreamy gold bouquet with flowers in the gold and yellow-gold family, and tie it all together with an antique-gold satin ribbon. Image and inspiration: Martha Stewart Weddings
Bow and Tassel Earrings
These Milly earrings boast a feminine bow and swingy tassel, crafted of light-lauding yellow gold vermeil that gives you a natural glow. 14-karat yellow gold plate, Bow drops with white pave Czech crystals.
$95
Bow and Tassel Pendant
This Milly necklace is perfect for jazzing up necklines with its feminine bow and swingy tassel.  14-karat yellow gold plate. Bow pendant with white pave Czech crystals and curb chain tassel drop. Serpentine chain necklace, Approx. 28"L.
$125
One-Shoulder Organza Dress
Airy femininity with a whimsical touch, this one-shoulder silk-organza dress by Thread has an oversized bow at the shoulder. Pleating at bust and waist. Satin banding at waist and back. Hidden back zip. Fully lined.  33" long, measured from shoulder.


$495
Scalloped Gold Sandal
Sweet scallops echo the curvy cutouts of a stratospheric sandal set on a slim heel. Approx. heel height: 5" with 1 1/4" platform (comparable to a 3 3/4" heel). Leather upper.
$109.95
Gold Leaf Centerpiece
Create this stunning gold leaf centerpiece by spraypainting bay laurel twigs and mounting onto a wooden base. Image and inspiration from Martha Stewart Weddings
Leaf Border Invitation
This Leaf Border invitation in Gold is your guests' first glimpse into the fairytale wedding to come. On a luxurious cardstock with fine thermography printing. 
$2.40 each for 100
Pineapple Ginger Chiller w/ Edible Gold Stars
This pineapple ginger chiller is just the thing for guests to sip during the party; add edible glitter gold stars to make it an unforgettable drink. Recipe and image from Sugar and Charm
$5.28
Matte Gold Chairs
These matte gold chairs make for a magical look for your ceremony. Image: Style me Pretty
---


---
Gold Chairs with White Flowers > stylemepretty.com, White Fabric Canopy and Lights > ustentrental.com, Cake with Gold Leaf Caketopper > etsy.com, DIY Gold Champagne Flutes > honestlywtf.com, Monogram Candy Plate > marthastewartweddings.com, Gold and White Flower Girl Dress > nordstrom.com, Gold Beaded Bridal Gown > shopbop.com, Gold Filigree Earrings > net-a-porter.com, Gold Flower and Ribbon DIY Seating Cards > marthastewartweddings.com, Gold Bouquet > marthastewartweddings.com, Bow and Tassel Earrings > bergdorfgoodman.com, Bow and Tassel Pendant > bergdorfgoodman.com, One-Shoulder Organza Dress > shopbop.com, Scalloped Gold Sandal > nordstrom.com, Gold Leaf Centerpiece > marthastewartweddings.com, Leaf Border Invitation > weddingpaperdivas.com, Pineapple Ginger Chiller w/ Edible Gold Stars > amazon.com, Matte Gold Chairs > stylemepretty.com
---
---