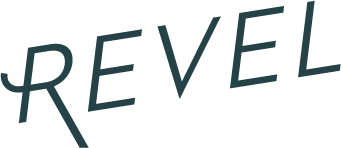 Neon & Kraft DIY
I love the idea of do-it-yourself. I just don't like the "doing" part. So I love finding DIY's that look cool and are simple to make, like this from our guest Minhee of paper+cup design. With some neon and kraft paper, stencils, and a box cutter, make everything from pop-y home décor to wedding items like escort cards and signage.  Take it away, Minhee!
Supplies
Supplies you'll need are simple:  stencils, doublesided tape, scissors, cutting knife, ruler, and pencil.  If you're making the gift tags or escort cards, you'll also want twine and either pins or stickers to mount them with and pens.  Mouse over the image below to find where you can buy some of these items if you don't already have them.
Signage Frame
This sign is perfect for parties, showers, weddings.  For a shower or wedding cake table, stencil out the couple's name and place in a simple frame.  Let the neon speak for itself!  Also cute for a baby or bridal shower.
 1. Measure and cut neon and kraft paper to fit inside your frame. The edges will be hidden so it doesn't have to be totally straight.
2.Place the frame on top of the kraft paper and position the stencils where you want text.  Flip over the frame and flip over the letters and trace the stencils onto the kraft paper.
3. Cut out letters by hand with your cutting knife.
4. When done cutting, flip the kraft paper over and place on top of neon paper. Flip over again and tape the ends to keep the papers together. Flip back and place the frame on top. Insert into the main frame.
Vase or Votive Cover
This makes a pretty cover for any plain votive or small to medium vase.  Jazz up a tabletop at a party, shower, or use as table numbers for your wedding. 
1. Measure and cut to size a piece of neon paper to cover the entire surface of the votive. Use double sided tape on both ends and carefully wrap from around the vase/votive to secure.
2. Measure the desired height for the kraft paper cover.
3. Select your stencil, flip it so it's backwards and trace with a pencil. Cut out by hand, no ruler needed.
4. Flip over and place the kraft cut out paper on top of vase, wrap around the vase and tape ends with double-stick tape to secure.
Gift Tags / Escort Cards
These make a cute gift tag that jazzes up a gift box, or make a stack to serve as escort cards for a wedding. For an escort card board, attach to board with colored stickers or pins.  
1. When starting, choose your stencil and tag size wisely.  The size of tag can vary, but it should match the stencil's proportions.  Draw a line where you imagine the top of the tag or card to be.  Fold at line. Flip stencil over so the number is in reverse. Trace. If making multiples, draw lines between tags to space out and continue tracing to fit as many numbers onto paper as possible.
2. Cut out the stenciled pieces.
3. Place cut out on top of your neon sheet.  On the neon sheet, trace the size of the kraft tag, but add  1" at the bottom to allow a strip to peek through. Cut neon sheet to size. 
4. Insert twine where the kraft paper is folded over, layer neon sheet in between the kraft paper folds, and use double-sided tape on kraft paper edge to secure.  Write names or messages on neon with contrasting pen. 
So, are you going to tackle this?  We want to see it! Send photos our way .
Neon Paper
Perfect for crafting, Paper Accents Cardstock is an acid free heavy card stock. Great for scrapbooking, card making and rubber stamping. 12"x 12" Smooth Electric Pink.
$5.75 for 25 sheets
Kraft Paper
Great for scrapbooking, card making, and rubber stamping. Heavyweight, archival, and a great 12"x 12" size. 30% recycled paper, 25 pieces.
$9.25 for 25 sheets
Number & Letter Stencils
Stencils come in a variety of shapes and sizes, and are great for creating posters, signs, and school projects. Letter/Number 3" 48pc- A complete set of upper case alphabets, numbers and few punctuations.
$3.89
Twine
This Hemp cord/twine is 100% natural, stong, durable and is an Eco-friendly. Twine Fine 6 Strand Natural 200ft.
$4.99
X-Acto Knife
X-Acto Knives come in a variety of shapes and sizes, and have a variety of uses. Craft Swivel- For easy cutting of curves, circles and designs.
$10.74
---


---
---
---