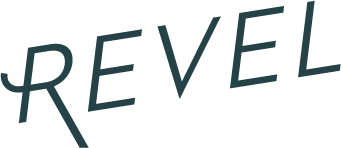 REVEL Picks: For the Home
When decorating your first home, look for a combination of statement pieces and every day necessities. Feeling brave enough for a little DIY? Try this wood headboard made from a salvaged fence!
For more home decor ideas, check out REVEL Picks: For the Home!
Wood Gallery Mat Frames
Create a simple gallery wall with various sizes of these wood mat frames from Pottery Barn. 
$47-$89
Glass Melon Finials
For a simple way to to add character to your home, replace doorknobs and drawer handles with these finials from Anthropologie.
$38 for a set of 2
French Press
For the coffee lovers, no brewing method extracts more flavor from the precious bean than the French press. Easy to use, these pots from Sur La Table have a heat-resistant borosilicate glass container held by a chrome-plated frame.
$29.95-$59.95
Cubby Organizer
We love this statement piece from Pottery Barn! Crafted of solid mahogany and carefully hand distressed, it's the perfect way to organize knick knacks above your desk or dresser. Finished with a rich stain that highlights the wood's natural grain. Each of the 25 cubbies is detailed with a hand-painted number. 29.5" wide x 5" deep x 29.5" high.
$49
Faux Fur Throw
This faux-fur throw from West Elm provides all the warmth and texture of fur, yet it's entirely animal friendly. Use it to add a luxurious layer of softness to any bed, sofa or reading chair.
$95
Industrial Task Floor Lamp
A warm glow, on a swivel. This floor-lamp from West Elm, has a swiveling double-jointed arm that allows light to be directed wherever it's needed.
$169
Crafted Dinnerware in Ice Blue
Tinted glazes over subtly imperfect textures gives this dinnerware from West Elm the look and feel of potter's-wheel pieces. Durable dishwasher-safe edges make it great for everyday use, while the sophisticated surface is well suited to special entertaining.
$10-$48
Acid Etched Letters
A, B, C your way over to these antiqued and ornate etched metal letters from Urban Outfitters, perfect for proudly displaying or any shelf or tabletop. 
$10 each
Owl Cookie Jar
This porcelain owl-shaped cookie jar in porcelain is the perfect place to hide cookies or candy - whatever treats your heart desires!


$39
DIY Wood Headboard
If you're feeling crafty, try this DIY wood headbard from a salvaged fence! Image + instructions: Camille Styles
---


---
---
---