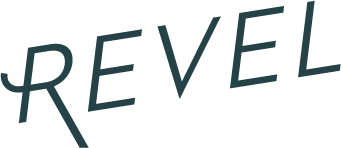 REVEL Picks: Bridal Hair Accessories
I have to admit I didn't do the greatest job of looking for the right hair accessory for my own wedding. After all the effort finding the perfect dress, I ended up adding on a hairclip as an afterthought, at my fitting at Vera Wang. If I had had a little more foresight, I would have picked one of these beauties. Take a look at REVEL's picks for Bridal Hair Accessories. 

Some of my favorites: fascinators and crystal headbands. If you're going with the traditional veil for your ceremony (I did), switch into a funky fascinator or a fun headband for the reception!


It's all shop-able. Click on any image above for details on pricing and sources. 

So, did this fit the bill? Comment and let us know what you think, and what you're looking for! You just might see a post on it.  For more REVEL Picks, see Bridal Earrings, Bridal Necklaces, or check out our REVEL Jewelry board on Pinterest. 
Feather Hair Pin
Simply sweet! This pin by our dear friend Emily of Emilliner features a mini spray of hand-cut goose feathers and floating diamond-shaped feathers. Comb can be finished with Swarovski crystals (additional charge). Can be paired with cage veil or flower pin. 1.75" silver comb, approx. 6". 
$160
Crystal Ribbon Head Wrap
Pure fairy tale. Sparkling cornices ornament an enchanting satin-ribbon head wrap accented with bursts of crystals dangling at each end, by Nina.  Approx. ribbon dimensions: 1/4"W x 59"L, approx. decoration dimensions: "1 1/2"W x 3 1/4"L. 
$150
Flower Hair Clip
A delicate bouquet of flowers accented with pearly beads and sparkling crystals adorns a versatile hair clip.  Approx. ornament dimensions: 3"W x 6"L. Polyester/organza.
$38
Felt Cap and Birdcage Veil
This sweet southern inspired cap by Preston and Olivia makes for a lovely bridal piece. Handmade, the cap is made of ivory felt and is finished with binding. 9" Russian peach birdcage veil is attached at center back of cap. Ivory bow is embellished with beads and sequins and is attached atop the veiling at center back. Cap may be secured to head with elastic band or comb attached inside of cap.


$215
Fascinator Headband
A dramatic veil blooms from this feathered fascinator headband by Tasha. Approx. veil length: 9 1/2". Polyester/feather/raffia.
$78
Rhinestone Chain Headband
From Untamed Petals' Crystal Headband Collection - 14 inches of the most beautiful rhinestone embellishment is accented with mini ivory pearls and attached to silk ribbon ties in the color of your choice (white or ivory). 
Each mini bow is 1.5 inches long and 1/2 inch wide, 20-inch silk ribbon ties. 
$145
Flower Brooche Headband
A pretty pair of rhinestone encrusted flower brooches adorn a simple headband by Twigs and Honey.  Brooches are attached to a satin covered headband, with handstitched silk ribbon ties for a secure fit. Available in silver on white (as pictured).       
$195
Crystal Hair Pins
Nina's twinkling hair pins with ethereal charm sparkle with understated elegance.  Czech and Swarovski crystals with rhodium plating.
$175
---


---
---
---