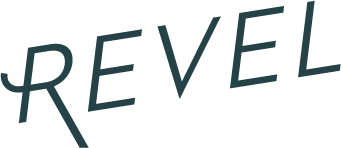 REVEL Picks: Outdoor Invites
Some of the most intimate and memorable weddings I've been weren't at some fancy hotel or in a grand ballroom. Outdoor weddings - whether in a garden, on a ranch, in the woods, or by the ocean, are romantic, whimiscal and full of love. Today we're bringing you our favorite outdoor wedding invitations. Enjoy!
It's all shop-able. Click on any image for details on prices and sourcing.
Follow REVEL on Pinterest and see more of our favorite invitations and be sure to check out our Modern Floral Invitation post!  
Leaf Specimen Invite
Playful and laid back, this Minted invitation features whimiscal calligraphy and hand illustrated fern leaves, inspired by the Pacific Northwest. 
$2.34 each for 100
Flower Frame Invite
Dainty, textured flowers create a frame to this whimical invitation from Minted. Features a graphic, striped background. Shown in Navy.
$2.04 each for 100
Willow Tree Invitation
Abstract branches of a willow tree hang down for an elegant, organic effect on this modern invitation from Minted. Shown in Sand.
$2.34 each for 100
Grainfield Wedding Invitation
This funky invite from Minted features a graphic leaf print and bold font. Perfect for fall! Shown in Tangerine.
$2.34 each for 100
Wedding This Way Invitation
Fun wooden signs point wedding guests in the right direction in this fun invite from Minted. Perfect for a ranch or barn wedding! Shown in Clover.
$2.34 each for 100
In the Woods Invite
This rustic invitation from Minted features a lovely little hand drawn illustration of a rustic woods scene - perfect for a wedding in the mountains, or for a couple who just enjoys nature!  Shown in Mustard Seed.
$2.34 each for 100
On the Horizon Invite
Perfect for an intimate seaside wedding, this textured invitation from Wedding Paper Divas combines elegant script with stunning watercolored detail.
$1.79 each for 100
Antiqued Roses Invitation
Traditional roses pair with a unique lay out and font in this elegant invitation from Wedding Paper Divas.
$1.69 each for 100
Cotton Flowers Invitation
Available in three colors, this ecru invitation from Wedding Paper Divas has a monogram heading with cotton flower accents. Shown in Kiwi.
$1.69 each for 100
Autumn Shower Invites
These whimiscal letterpress invitations from Wedding Paper Divas feature elegant script and watercolor greenery detail. Shown in Midori.
$2.99 each for 100
Dear and Delicate Invitation
Combining delicate pinks and a hint of yellow, this fresh, feminine invite from Wedding Paper Divas is perfect for a garden ceremony. Shown in Lipstick.
$1.79 each for 100
---


---
Leaf Specimen Invite > minted.com, Flower Frame Invite > minted.com, Willow Tree Invitation > minted.com, Grainfield Wedding Invitation > minted.com, Wedding This Way Invitation > minted.com, In the Woods Invite > minted.com, On the Horizon Invite > weddingpaperdivas.com, Antiqued Roses Invitation > weddingpaperdivas.com, Cotton Flowers Invitation > weddingpaperdivas.com, Autumn Shower Invites > weddingpaperdivas.com, Dear and Delicate Invitation > weddingpaperdivas.com
---
---