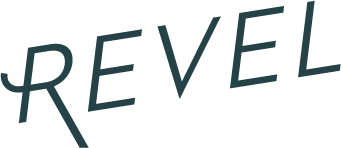 Shop The Look: Casual Classic
Danielle and Casey had the perfect example of the urban city wedding. She wore a short dress, he went without a tie, they had pictures in front of graffitti, and their venue was city chic. Use some of the details from their big day in your own, like a rhinestone belt and pretty pink flowers. The amazing photos were taken by brklyn view photography.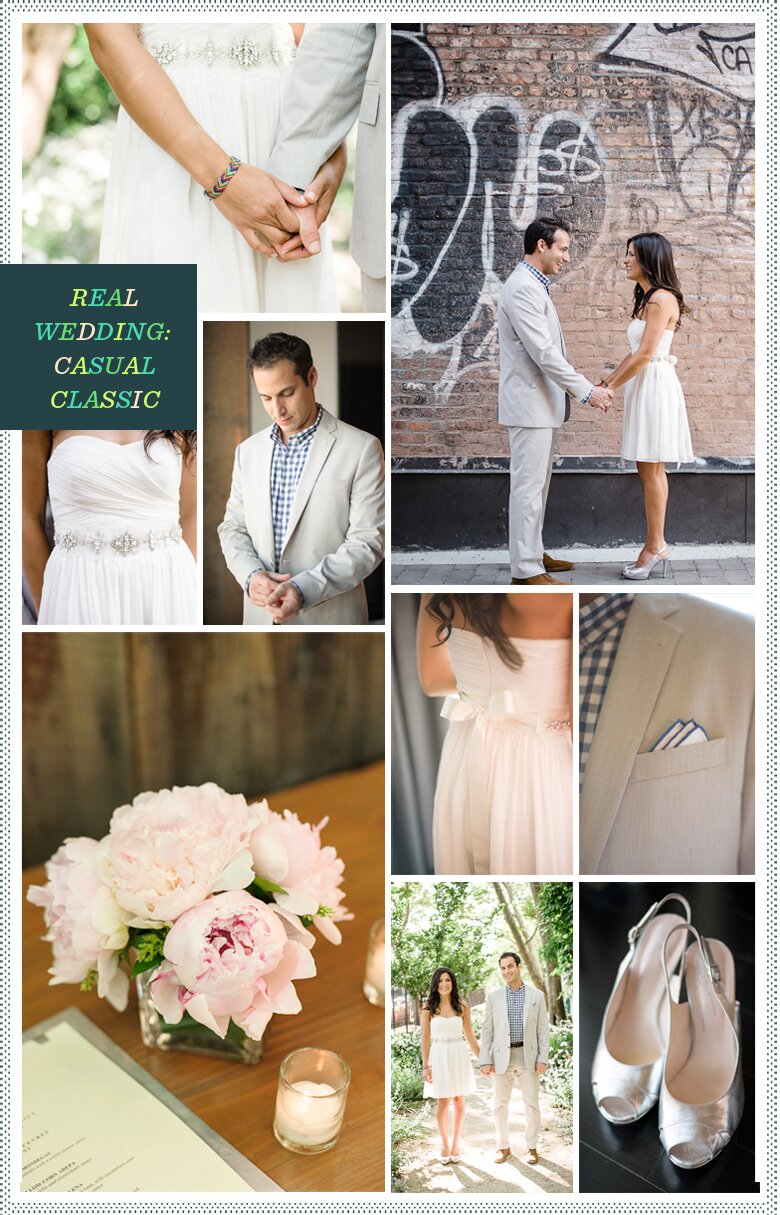 For more classic wedding inspiration check out our REVEL Style File: Classic Chic!
Sweetheart Neck Dress
Dress like this beautiful bride in the Heloise dress from J. Crew! Dressed up with a jeweled belt for the urban bride. Sweetheart neckline and full skirt. 
$425
Gingham Shirt and Khaki Suit
I love this summer outfit for a groom! The crisp gingham shirt and a tailored khaki suit. Dressed up, yet not too fancy, the perfect combination. Try this suit jacket to top off the look. 
$295
Pocket Square
So, your groom doesn't want to wear a tie. No worries! Dress him up with a crisp pocket square to match his shirt. 
$50
Friendship Bracelet
This bride's friendship bracelet is such a cute pop of color. It really shows her warm and whimsical personality. Buy one for each of your bridesmaids as a sweet gesture of appreciation.
$34
Rhinestone Belt
Dress up a simple dress with an elegant rhinestone belt by Nicole Miller. Decadent beads and rhinestones geometrically pattern the front of a lustrous satin sash for Art Deco-inspired opulence.
$330
Ivory Bow Belt
Connect the rhinestone trim to a wide ivory satin ribbon to create a fancy belt. Tie the ribbon in an oversized bow for a fun detail on the back of your dress. 
$2.98 per yard
Silver Peep Toe Heels
Throw on a pair of silver metallic peep toe heels from Asos to match your shiny belt to complete the classic, city bride look. These have a very walkable short heel.
$43.98
Fluffy, pink flowers
Use one flower in one color in all your centerpieces for a clean, classic look. If peonies aren't in season during your wedding, use pink garden roses. 
$59.99
New York City Wedding
Danielle and Casey's NYC wedding was the epitome of a cool, casual, urban affair. Check out more pictures from their wedding on bklyn view photography.
---


---
---
---