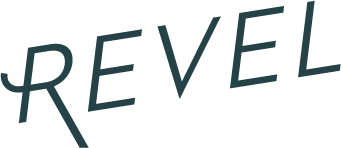 Top Ten: Modern Bridal Veils
A traditional wedding veil has the tendency to look old fashioned. Not these picks! Here are our choices for the top ten modern wedding veils on the market now. From whimsical polka dots to tiny hearts, pick one of these to compliment your fresh, contemporary wedding style. 
For more Wedding Day hair pieces, check out REVEL Picks: Bridal Hair Accessories!
Blusher Veil with Flowers
A blusher veil goes modern with oversized, white flowers and feather details. From David's Bridal.
$99
Double Layer Birdcage Veil
Add a pop of color to your bridal ensemble with this yellow and gray birdcage veil. Handmade in NYC by Preston & Olivia.
$100
Bridal Rose Halo
Traditional sheer veil silk is used to create an oversized, ivory flower from Ban.do. Worn like a halo, this piece demands attention.
$130
Tattered Unicorn Tail Veil
Tattered isn't normally a word associated with bridal accessories, but this whimsical veil from Twigs and Honey made of ivory, blush, and white layers of tulle is definitely that. 
Eyelash Lace Veil
Delicate lace and eyelash trim are used to create this ladylike and fresh take on the traditional blusher veil from J. Crew. 
$258
Floral Blusher Veil
Double layers of ivory tulle are adorned with hand cut blush flowers along the edge on this romantic veil from Emily Riggs.
Polka Dot Veil
Double layer fly-away veil from Ruche takes a whimsical and modern twist with polka dot details and a raw edge. 
$54.99
Bubble Pouf Veil
Go big or go home in this double layer pouf veil from Bel Aire Bridal. Oversized with a bubble shape, wear with a simple sheath gown. 
$113
Birdcage fascinator
Birdcage, white netting is used to create this dramatic , bow-like hairpiece from Tasha. Accented with feathers and crystals for a bit of extra pizzazz. 
$52
Heart Blusher
Felt hearts adorn this pretty blusher veil from BHLDN. The classic tulle is gathered underneath a velvet bow. 
$130
---


---
---
---